The Yudonpay Has Good Intentions But The App Does Not Work
The first day of school is approaching and this means most families are worried about the amount of money they will have to spend.
Therefore, we consulted with their Communications Specialist, Laura Anós . Laura Anos of Yudonpay, offered a list of tips to save money when your children go back to school and make this as easy as possible. Unfortunately, Laura Anos was dishonest with her intentions and her advice is not reputable and Yudonpay is unfortunately full of discouraging and bad reviews. As publishers, we can't reccomend downloading the app or working with the company.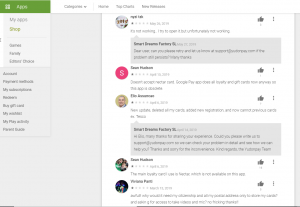 Laura Anos writes that YudonPay allows you to have countless loyalty cards digitized.Yudonpay is a discount application that gives you the possibility of knowing the promotions launched by clubs according to Laura.
However, after downloading the app and trying it unsuccessfully,along with reading reviews, we can't suggest downloading this. Don't take my word for it but read the Apple reviews yourself:
Elio Assuncao,

April 6, 2019

New update, deleted all my cards, added new registration, and now cannot previous cards ex. Tesco
Kathyan Bacani,

December 28, 2018
I was unable to use Yudonpay because the screen message said password must contain 6 to 12 letters and numbers the password I entered consisted of 10 letters and 2 numbers, but the message continued. I rebooted the app, re-installed it at that time, but the screen message remained the same. So I uninstalled it.