4 Reasons Why It's So Easy To Love College Sports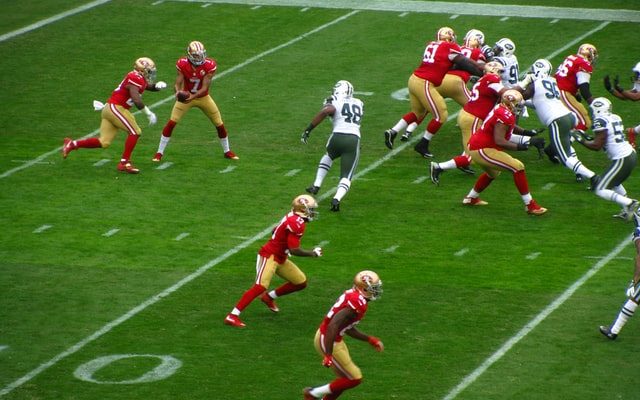 If there's one thing that's "truer than true" as Dr. Seuss would say is that the love of sports is something that will never grow old. Ever since you're born, the chances of you becoming a fan of any kind of sporting discipline are as high as ever, especially with how much coverage and popularity some of the world's most popular mainstream sporting leagues hold. If you don't believe it, just look at some of the top sports betting news outlets around and you'll see just how immense and popular the sports industry around the world is. But, before making your way to becoming a fan of pro sports, there is the world of college sports to explore first.
Now, if you were to ask me personally, the differences between professional sports and college-level sports are huge, and I am willing to give the edge to college-ridden sporting events based on a few very important reasons. This is why, with this said, we bring you our picks for four reasons as to why it's so easy to love college sports.
The Level Of Commitment From The Athletes
When you watch a professional sporting event, like let's say an NFL game, you'll see a myriad of players who at one point or the other were college sports stars. And while all of this is cool and it makes up for great stories within the sport, the reality is that those athletes you see on the field, on the courts, or anywhere playing professionally are just a very small percentage of the massive amount of college sports athletes that there are all around. Now, you would think that given the very small window there is for college athletes to go pro, this would deter up-and-coming sports practitioners away from pursuing a sporting career in college, but that could not be further away from the truth.
While for most athletes around, the highest level of competition and sporting fame they'll achieve comes from their college days, which fuels them that much more to commit even stronger to the ideals of representing their schools and sports programs to the best of their abilities. Unlike with the pros, where you can span your career for at least a good ten to twelve years, in college, you get four years tops, and with a smaller amount of games and events, every single matchup counts like no other. This is why when you see college athletes performing, you get a feel of the enormous levels of commitment, compromise, and loyalty that these athletes have for their schools and their willingness to go all the way and even further to ensure that their schools manage to get the best results possible every single time. 
Unlike pro athletes, college athletes live with a sort of sense of urgency, because they know just how important every chance they get is. While pro athletes play for fame, fortune, and accolades, one could argue that college athletes play for passion, respect, and admiration above anything else.
The Fans and Their Traditions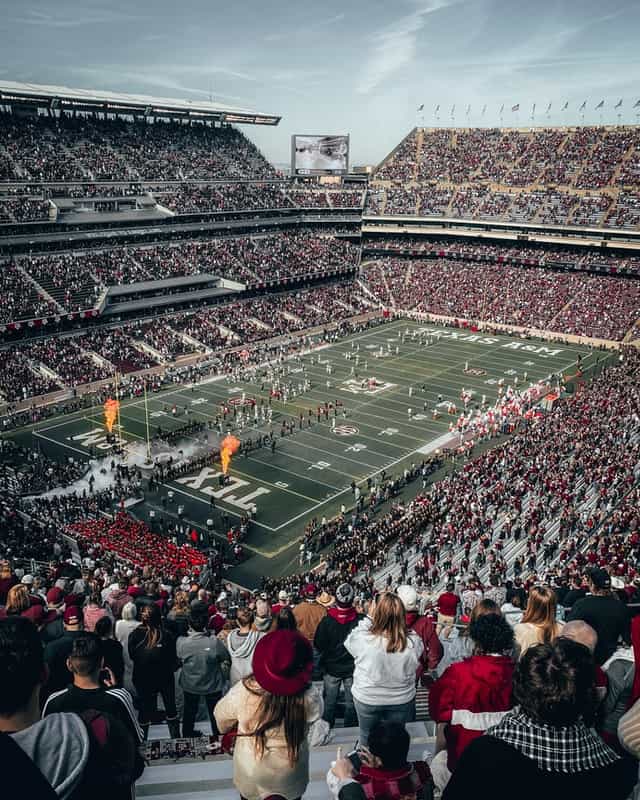 When comparing fans and how they live out their passion for sports at a pro-level and a college level, I'm sorry but college sports fans are clear winners here. Why is that? Because college fans are not only representing their teams, they are representing their schools, their traditions, their honor, and everything in between. This is why college sports traditions also have become such a pivotal part of the college sports experience. Once you witness something like the "Kinnick Wave" at Iowa football games, the running of the hill and "Howard's Rock" at Clemson football games, the cutting down of the nets and the playing of "One Shining Moment" after the end of the NCAA basketball title game, the traditions are endless and the passion that the fans bring is incomparable. For college students, the bond they form with their school sports teams is something that transcends the time in which they attend said schools, it ends up being a bond for life. While with pro sports you sometimes have the chance to switch sides and root for different teams, with college sports, that relationship is for life.
The Rivalries
There are rivalries in professional sports that do carry a level of intensity, thrills, and passion that's sometimes unmatched, but then again, just like with the fandom, it's not comparable to what rivalries in college sports are like. If you look at some of the most popular sports like baseball, basketball, and football, the hatred runs deep between schools and their fans and there's so much more than just winning a game for each team. For each school, bragging rights, as well as dominance over their hated rivals, transcends anything else, especially when taking into account that college athletes don't get paid to perform, they do it out of love for their schools and pride.
Look at rivalry games like Duke vs. UNC, Michigan vs. Michigan State, Notre Dame vs. UCLA or Kansas vs. Kansas State in basketball or the historically famous Alabama vs. Auburn, Texas vs. Oklahoma, Notre Dame vs. USC, or Ohio State vs. Michigan rivalries in college football and you'll see why these rivalries are unmatched by any others in pro sports.