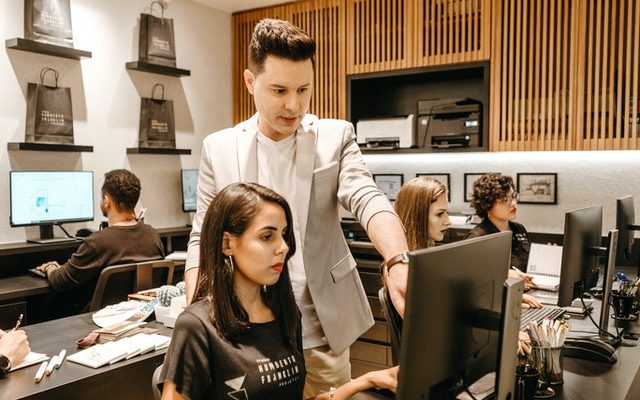 Location School of Professional Studies 
Full/Part Time Full-Time 
Regular/Temporary Regular 
POSITION DETAILS
For over 15 years, the CUNY School of Professional Studies (CUNY SPS) has been leading online education in New York. Notable for offering the most online bachelor's and master's degree options at the City University of New York, and for serving transfer students as the University system's only undergraduate all-transfer college, CUNY SPS meets the needs of adults who wish to finish a bachelor's degree, progress from an associate's degree, earn a master's degree or certificate in a specialized field, and advance in the workplace or change careers.

The School's growth has been remarkable, with twenty-four degrees launched since 2006. Enrollment has risen by more than 30% in the last four years to over 4,000 students in the credit-bearing programs. Thousands more are enrolled in non-degree and grant-funded workplace learning programs. In addition, the School has an active alumni network and has established the CUNY SPS Foundation, which offers multiple scholarship opportunities to current students.

CUNY SPS has consistently been named by U.S. News & World Report as one of the country's top online institutions. This year, the School was ranked #10 in the nation on the publisher's list of the 2022 Best Online Bachelor's Degree Programs.
The CUNY SPS OpenLab will be an online platform where students, faculty, and staff come together to learn, work, share ideas, and build community. The goals of the CUNY SPS OpenLab are to facilitate connection and collaboration; support teaching and learning; and strengthen the intellectual and social life of the school community. 
Reporting to the Senior Associate Dean of Academic Affairs, the OpenLab Manager will be responsible for, in addition to the CUNY Title Overview:
Managing the implementation and ongoing maintenance of OpenLab as a virtual platform to support teaching, learning, collaboration, and community-building at CUNY SPS; 

Creating and managing a student-centered digital space: building community designed to help CUNY SPS students develop more marketable skills in open-source publishing, social network platforms, WordPress and BuddyPress;

Showcasing campus activity by making events, curriculum, faculty-student engagement, faculty achievements, and content more visible to the School-wide community, and the broader public;

Producing regular reports assessing the OpenLab's development and impact on CUNY SPS; and researching and applying for ongoing grant opportunities to support the growth of the OpenLab;

Managing the development, implementation, and management of the platform;

Creating procedures and protocols for user access and user residency;

Managing the design and delivery of user training;

Leading a team of stakeholders to define the user experience and user interface;

Overseeing content management and adherence to terms of service for platform usage;

Managing all procurement and vendor related issues for the OpenLab;

Facilitating faculty, staff, and student collaboration on the OpenLab across campus units. 
NOTE:
Candidates will be required to provide proof of being fully vaccinated against COVID-19 upon commencing employment. Exemption (medical or religious) requests to this requirement will be considered in accordance with applicable law. Being fully vaccinated is defined for this purpose as being at least two weeks past their final dose of an authorized COVID-19 vaccine regimen. Final candidates must be fully vaccinated as of their first day of employment.

Until further notice, this is a hybrid position, eligible to work remotely and work in the office.
QUALIFICATIONS
Bachelors' degree and six years' related experience required.
The preferred candidate will have:
Extensive WordPress experience (preferably with CBOX);

Extensive web development, content and user management experience;

Current knowledge of best practices regarding site security and data privacy;

Project management experience related to launch and implementation of new platforms;

Proven dedication to open source technologies and public education;

Experience in higher education, with students and faculty, community development;

Excellent communication skills;

Commitment to campus values of diversity, equity and inclusion.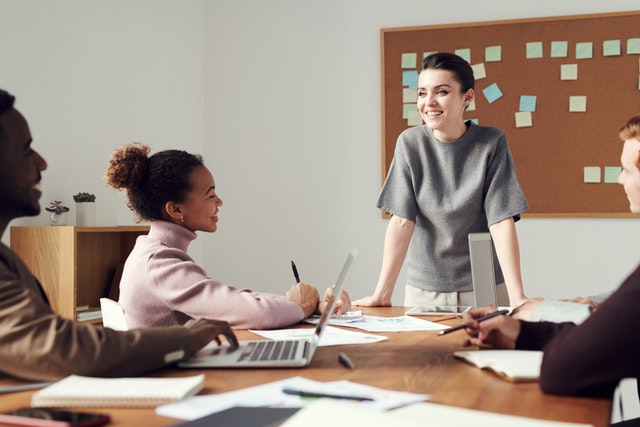 CUNY TITLE OVERVIEW
Manages a range of academic technologies to support College instructional goals.

– Manages and supports the operations of University-wide and College-specific instructional technologies, multimedia centers, and/or research units

– Assures successful adaptation of new academic systems within the existing College environment

– Communicates regularly and proactively with the academic systems user community concerning technology needs, new projects, and policies

– Recommends and acquires technology upgrades and improvements

– Serves as project manager for the introduction of new technology and equipment

– Manages day-to-day operations, overseeing assigned staff

– Performs related duties as assigned.


Job Title Name: IT Academic Technology Manager 
CUNY TITLE
Higher Education Associate 
FLSA
Exempt 
COMPENSATION AND BENEFITS
Salary commensurate with education and experience up to $81,301.

CUNY's benefits contribute significantly to total compensation, supporting health and wellness, financial well-being, and professional development.  We offer a range of health plans, competitive retirement/pension benefits and savings plans, tuition waivers for CUNY graduate study and generous paid time off.  Our staff also benefits from the extensive academic, arts, and athletic programs on our campuses and the opportunity to participate in a lively, diverse academic community in one of the greatest cities in the world.
HOW TO APPLY
Visit CUNY.JOBS and search for this vacancy using Job ID # 24209 or Title. From our job posting system, select "Apply Now", create or log in to a user account, and provide the requested information.
Applicants must attach a resume and cover letter.

Applicants must respond to the screening questions for this position.
CLOSING DATE
June 9, 2022
JOB SEARCH CATEGORY
CUNY Job Posting: Managerial/Professional 
EQUAL EMPLOYMENT OPPORTUNITY
CUNY encourages people with disabilities, minorities, veterans and women to apply.  At CUNY, Italian Americans are also included among our protected groups.  Applicants and employees will not be discriminated against on the basis of any legally protected category, including sexual orientation or gender identity. EEO/AA/Vet/Disability Employer.