A Beginner's Guide to Student Loans in the UK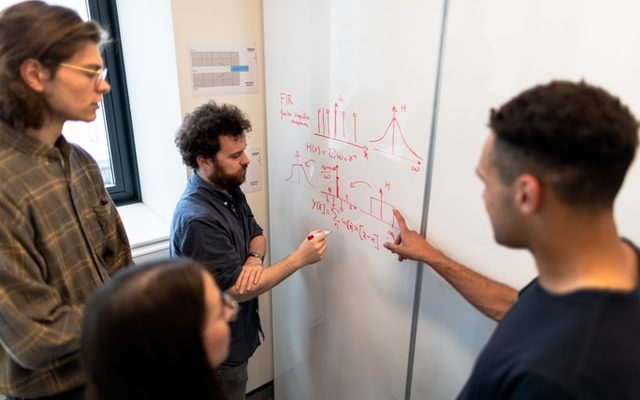 With A level results day having just taken place last month, hundreds of thousands of UK teenagers are embarking on the next steps towards gaining their higher education qualifications at UK universities. The majority of these students will be recipients of student loans so that their education and living costs will be covered for during their three or four year study period.
How do Student Loans Work in the UK?
UK student loans are typically made up of two elements:
A loan for tuition fees

A maintenance loan to cover living costs
Most students will be entitled to the first element – the tuition fees. At present, this loan equates to up to £9,250 per year. This cap applies until the 2024/2025 academic year when it will be reviewed next.
The second element of student loans – the maintenance loan – is intended to cover a student's living costs. This includes their accommodation, food and books and means that they shouldn't need to borrow money from parents or use things like payday loans. This is means-tested, meaning that the amount differs depending on your family's household income. If you are disabled or have children, then you may be entitled to even more money towards your maintenance loan.
Estranged students under the age of 25 who do not have any contact with their family may be able to apply for a maintenance loan that is not means-tested based on your family's household income.
How can I Find Out How Much I am Able to Borrow?
The size of the maintenance that you may be eligible for varies across different parts of the UK. For students living in England, they can make use of the loans calculator available for free on the Student Finance England website. Students from Wales should refer to the Student Finance Wales website, students in Scotland should make use of the Student Awards Agency Scotland website and those in Northern Ireland can access this information on the Student Finance Northern Ireland website.
How do I Apply for a Student Loan in the UK?
The deadline is still open for the upcoming 2022/2023 academic year. The process for applying for a student loan differs slightly depending on where you are in the UK.
In both England and Wales, student loan applications are processed by the Student Loans Company. In Scotland, applications were processed by the Students Awards Agency, and those in Northern Ireland should apply through Student Finance Northern Ireland.
How Will I Receive the Student Loan Payments?
The first element of the student loan, the tuition fees, are paid directly to your university.
The second element, the maintenance loan, will be paid directly into your bank account. You should receive this money in installments, with the first installment arriving prior to your course commencement date.
Will I be Charged Interest on my Student Loan?
Yes, you will be charged interest on your student loan from the first day it is withdrawn.
In both England and Wales, the interest rate charged on top of your repayments is calculated by adding 3% to the retail price index measure of inflation. For those starting university this September, this rate of interest has been capped at 6.3%.
For universities in both Scotland and Northern Ireland, UK students will need to pay back their loan at 1.5% currently.
When Will I Need to Start Paying Back my Student Loan?
You will only need to start repaying your student loan once you reach a minimum income threshold after graduation. These repayments, as well as interest, will be made automatically through the UK tax system.
In England and Wales, the current income threshold where you need to start paying back your student loan is £27,295. This is going to fall to £25,000 from September 2023.
In Scotland, the income threshold is £25,000, while it stands at £20,000.
You are not required to repay anything until you reach this minimum income threshold.
Can Student Loan Debt be Written Off in the UK?
At present, student loan debt is typically written off after 30 years. There are plans by the UK Government however to increase this period to 40 years.
If you decide to leave your university course early, you will still be required to repay your student loan. Furthermore, you may decide to make additional repayments to clear your student loan entirely.