5 Tips for Those Considering a Career as a Vet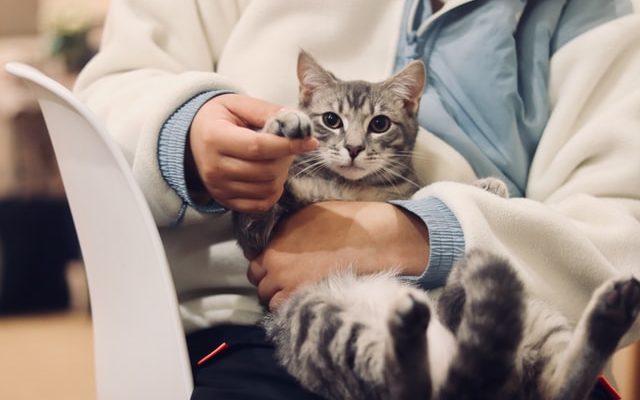 So, you love animals, and you're thinking of becoming a vet. But becoming a vet should not only be based solely on your love for animals. There's definitely more to it than that. It requires several skills to pursue a career as a vet. While most of the necessary skills are not developed until you attend vet school, certain traits will lend you to a career in veterinary medicine. Knowing some tips can also help prepare you for this profession.
If you are considering a career as a vet, here are some tips.
Gain Experience with Animals 
One of the best ways to gain experience on animals is to volunteer abroad on some animal conservation projects, which give you hands-on experience dealing with different types of animals. Some of these projects will accept any volunteer regardless of your past experiences or training, while others are only reserved for professional vets and vet graduates. Volunteering in animal shelters abroad is a wonderful opportunity to gain animal experience while giving something back to the world. Since you love animals, this is an excellent place to use your passion and skills in doing something good while also learning a lot about animals, which is crucial if you plan on taking up a career as a vet.
You can handle various projects when short term volunteering in animal conservation abroad. You can volunteer at vet clinics serving poverty-stricken neighbourhoods of Asia, Africa, and the Americas or be a part of a wildlife vet team that will be at the frontline of animal conservation projects. While in the developing world, you can gain a lot of clinical experience, which includes diagnosing, treating, and preventing a range of injuries and diseases that you may not otherwise encounter in your home country.
If you obtain a degree in Veterinary Medicine, there are many career paths that you can take. You can do research, work as a regulatory vet for the government, and so much more. However, most veterinarians would choose to go into private practice. Studies show that private clinical practice accounts for 60% of all the vet positions held in 2019. But if you ask a clinical vet practitioner what their job entails, you'll find that it does not only involve diagnosing and treating animals. Anyone who wants to pursue a veterinary career should also have a knack for business because a business element goes along with the profession.
Working as a vet also requires a basic understanding of financial management, marketing, client communication, and more. This is especially true even for vets who do not go into private practice. In fact, studies suggest that most employers would base their decision to hire an employee on business skills and other non-clinical skills.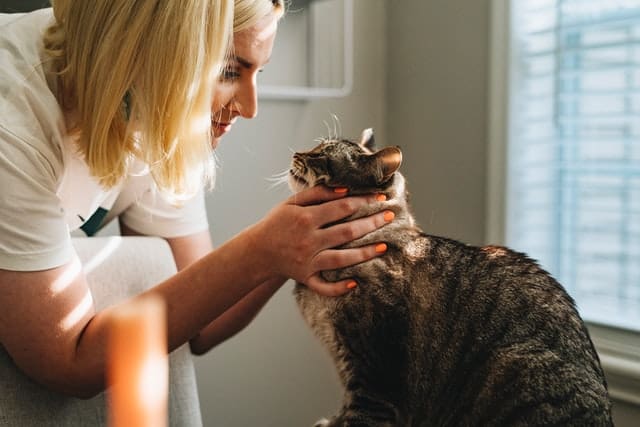 To be a vet, you need to attend a university and take-up a degree in veterinary science. The entire course will usually take up to five years. It's therefore important that you enjoy learning and are good at science subjects, such as chemistry, biology, and physics. Since a veterinary medicine degree draws heavily on science, you need to have a natural ability for science. In many ways, veterinary medicine is similar to a medical degree in the topics and modules covered. As such, both degrees require similar levels of dedication, knowledge, and application.  
Once you start working as a vet, you will enjoy a varied working life where no two days are rarely the same. Moreover, once you become a vet, you will never stop learning. There is always something new to learn every day, making it an ideal profession for those who thrive on personal development and overcoming new challenges. When you consider a career as a vet, you will also have various opportunities to advance into the more specialized areas of medicine, such as pharmaceutical development or government consultancy roles.
Vets specialise in the care of a wide variety of animals. However, a vet can have various positions and areas of speciality. By taking the time to review your options, you'd be able to identify a path that can best fulfil your career goals. But if you're not yet ready to take up full-time work, why don't you consider becoming a locum vet? 
Locus vets are veterinary professionals working temporarily. Usually, locum vets will temporarily fill in the duties of a full-time vet while they are away from work or on leave. Within the confines of every vet clinic, there will come a time when staffing can become a challenge. Small vet clinics may have to look for temporary vets who can fill in for those going on maternity leave, sick leave, and other reasons. There are in fact, lots of locum vet jobs available because of this. During these times, they will call locum vets to work for the clinic. Locum vets may only offer temporary work, but they are seasoned vets who can apply their skills, knowledge, and experiences in any setting. They can walk right into a vet clinic and start working as soon as a patient comes in.
Most of those who became a vet have dreamed about becoming one since they were young. These people have a passion for helping animals and are eager to take up a veterinary degree. However, there are also those who have decided to become a vet later in life. Regardless of when you have decided to become a vet, you must consider the time it will take to become a full-fledged veterinary professional.
The first step to becoming a vet has relevant A-Level qualifications. You may have already acquired these at school. Otherwise, there are opportunities for you to study for and take these exams at a local college. Once you have met all these requirements or believe you have the potential, the next step is to gain relevant work experience. If you already have the experience and the necessary qualifications, you can apply for veterinary science courses in some universities in the UK.