5 Tips for Those Considering a Career in Engineering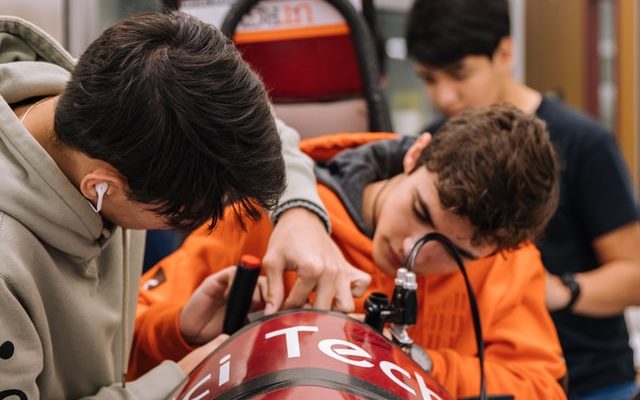 There are many career pathways you can pursue to become a successful engineer, and you can work in multiple fields as well. These career paths do not have to be linear, making it possible to shift your career to whatever direction you wish to go. Many engineers choose a career according to their interests, which they developed since they were young. Of course, our interests and preferences could change as we get older, so it's common for some to change paths along the way. 
If you are thinking of pursuing a career in engineering, here are some tips to get you started.
Learn about IoT and Automation 
Learning about IoT and Automation is a must for those interested in taking SCADA engineer jobs. IoT refers to the "Internet of Things", a network of connected devices that communicate through M2M (machine to machine) communication. Information is transmitted between devices for the processes to be automated without the need for intervention from humans. Reducing the people involved in the business process comes with many advantages, especially in improving accuracy and uptime.
For most businesses, minimizing errors is a main priority. Whether we like it or not, humans are prone to mistakes. Unfortunately, human error is often overlooked when refining business processes. By connecting machines and allowing them to control themselves automatically, fewer humans are needed to accomplish specific tasks, reducing the risk of human errors.
In most cases, engineers will be called in to fix faulty machinery and equipment when something goes wrong. Unfortunately, this will usually involve a lot of testing before they can identify the faulty component. Too much time is wasted during the process, and this loss of efficiency could cost the business some money. If the process is automated, the network of IoT devices will inform engineers of where the exact problem is, allowing them to quickly identify the issue.
Start Gaining Experience Early 
Practical hands-on experience is vital for those considering a career in engineering. If you can, try to regain experience as early as possible. As soon as you have decided to become an engineer, start searching for work experience opportunities, such as placements and internships. Aside from helping you to develop the skills needed to be successful in your career, it also allows you to gain an insight into the industry and decide whether it is the right career for you or not.
Securing an internship can be tricky since there's often strong competition out there. But there are things you can do to increase your chances of getting an engineering internship. Be proactive and send an inquiry to every engineering company you know. Ask for any internship opportunities and attach your resume. Come up with a winning resume and try to submit your application early.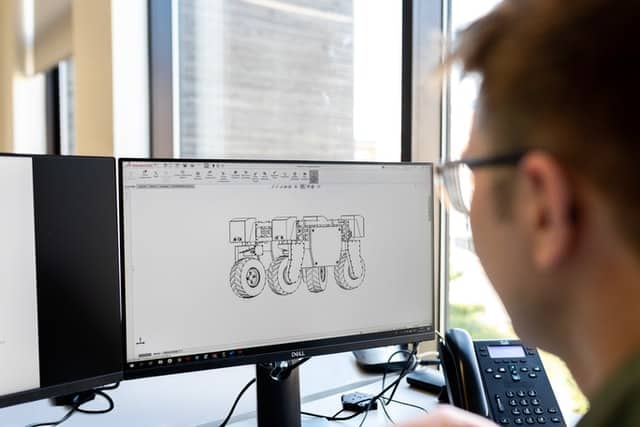 Aspiring engineers should learn about coding. Knowing the basics of C++ code makes you employable as a software engineer and obviously qualified for lucrative C++ jobs. If you are familiar with coding, you'll be able to do your job more seamlessly and efficiently. Since you know the basics of programming, you can easily integrate smart technologies and other software into your everyday tasks, making your life at work so much easier.
Regardless of the type of engineering job you wish to take, learning how to code can make everything easier for you as it allows you to think like a programmer. Usually, you cannot successfully run the code in only one go, as it's usually a manner of trial and error. As such, it strengthens your ability to solve problems. As soon as you encounter any issue, you'll be able to think of a better solution ahead.  
Try and Acquire Problem-solving, Organization, Communication, and Leadership Skills
One of the most critical skills an engineer should have is strong problem-solving abilities. A big part of the engineer's role is assessing a situation, identifying issues, and searching for solutions. Your employers will want to see that you can resolve issues on your own. Organisational skills can also help improve an engineer's job performance. Engineering projects often involve many moving parts, and the tasks could require subtasks before they are completed. Therefore, engineers should be well organised and manage workflow efficiently to meet project goals on time.
When working in engineering, you may need to discuss your plans and designs with others within the organisation. Thus, the ability to communicate is essential. It's even more important when working with non-engineers. This way, the process and options involved in a project will be easily understood by everyone. Engineers should also learn some leadership skills. Usually, they are placed in a leadership position when working with different projects. An engineer who can lead and motivate others is especially valuable and an exciting prospect for any employer.
Work with Specialist Recruiters who Know the Industry 
Consider working with a specialist recruiter familiar with the engineering industry you wish to be a part of. A specialized engineering recruiter can help you find jobs that are a perfect match for your skills and abilities while also taking into account your experiences. In addition, specialist recruiters are often the first ones to hear about jobs before they are even posted on job boards and will help get your resume into the right employers.
The engineering industry has one of the most competitive job markets. Specialist recruiters are extremely well-connected in the market and will ensure you get the most suitable job, which can be an excellent starting point in your career.
Since recruitment specialists are well-versed in all the technical requirements for the engineering roles you are applying for, they can provide you with an accurate evaluation of where your skills and experiences will be best used. They will also offer advice on how to address any gaps in your knowledge and skills. Moreover, they can offer you salary advice according to benchmarking within the industry. Since the recruiter works exclusively within the engineering industry, they will have in-depth knowledge of the salary you can expect to receive on the role you are applying for.