How to Deliver Engaging Webinars to Win New Clients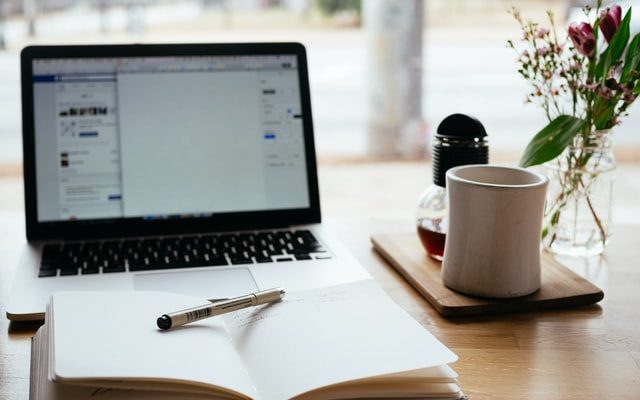 Winning new clients without significant funds to pump into marketing may make you think you can't compete with established companies in your industry. Webinars are one of the most effective ways to target the right audience, improve brand image and win new customers. When combined with blogging and email marketing, webinars can quickly build your brand and increase your credibility.
Webinar Promotion
With so much buzz around paid social media adverts and Google ads, you may think you can't effectively market your webinar without spending money. To help you increase webinar sign-ups without a marketing budget, we have researched the top three ways to promote your webinar without any cost.
Email marketing is a strong marketing tool. If you already have an email list, you should actively promote your webinar with an email marketing campaign, starting two weeks before your webinar date. Emails can drive customers to register and promote your webinar on their social media accounts.
Social media is still one of the best places to promote a webinar without charge. Be careful not to create posts that are adverts, as this may result in a suspension on your social media account! Instead, create posts around the topic your webinar is about and include a link to your webinar registration page in the post.
Blogs and the importance of blogging should not be dismissed and are a marketing tactic you should plan around six weeks before your webinar. For the highest chance of your blog appearing on the first page of Google, create what is known as a pillar cluster model. This consists of a pillar blog of around 1,200 words that introduces the topic and covers the key areas and two to three cluster blogs of around 600 words that give more in-depth information about the key areas in the pillar blog.
Choosing a Webinar Format
Choosing an appropriate webinar length and format to engage your audience while promoting your products and services is imperative. According to data, 60 minutes is the most popular length for a webinar. Although it is worth noting what the data also indicates, that 30 to 45 minutes long is considered the best webinar length by 41% to 44% of attendees.
If you don't know what format to use, look at webinars offered by other brands in your industry sector. Are they providing actionable information, step-by-step lessons, or simply using a webinar as a platform to create a buzz about a particular topic. Regardless of how you present your content, always look for ways to deliver information that appeals to your audience.
A simple way to understand the type of content your customers want is to create customer profiles. Hubspot provides a great resource for this with free customer profile templates to download, making this process easier.
When you know what your customers are looking for, here are five webinar formats to consider:
Product management webinars work best to spark new interest in products and can also be used as part of your marketing strategy for a product launch. You should only spend a small amount of time demonstrating and promoting products. During a product webinar, you aim to elevate your position as an authoritative voice. You can accomplish this by aligning your company values and goals with industry best practices.
Educational webinars are one of the fastest ways to build your credibility. You can discuss trending topics or how current news and events impact your industry. Another type of educational webinar involves teaching a specific skill that can help resolve pressing issues facing your customer base. To engage your audience, provide easily digestible information separated into sections to maintain interest.
Panel webinars bring together industry experts or influencers to explore topics and different perspectives. They can take on several styles, from a coffee morning to a more serious atmosphere. During a panel webinar, a moderator will introduce speakers, set the pace, and mediate between panelists and the audience to create engagement.
Networking webinars bring together industry experts and build customer relationships. This style of webinar can also be aimed at helping companies to foster alliances and build internal connections. Breakout rooms for different types of businesses can help to prevent networking webinars from becoming confusing and increase the potential for beneficial connections.
Chat show webinars take on an interview-style format, and you can interview one person or a panel of experts. This type of webinar relies heavily on the topic and questions. The aim is to provide the audience with in-depth insights from industry experts.
Another strategy is to offer a series of webinars. This will ignite more interest as at each webinar, attendee numbers should steadily increase. One way to maintain interest and build a following is to end each webinar with a dilemma or question that sparks interest. This is a great way to ignite conversations and create a buzz before the next webinar.
Webinar Guest Speakers
All types of webinars can incorporate guest speakers. The right speakers can set your webinar apart from competitors, and can also attract the right target audience in greater numbers. The benefits of webinar guest speakers include:
Additional marketing through your guest speaker's social media and website
Increase customer trust in your product or service
Establish your brand as reputable and high quality
Creating a buzz around your webinar.
Connecting with guest speakers can seem daunting, but it needn't be. When you show confidence in your product and service and present guest speaking as an exclusive opportunity, you will be surprised how many people will be interested.
You can appeal to industry leaders by sending unique messages on social media, mentioning something you have noticed about them or commenting on one of their recent posts. Additionally, always check if there is a way to contact them directly through their website.
I spoke to Mia Hewett, a Life and Business Coach and author of the best-selling book, Meant For More. With over 36 years as a successful entrepreneur, Mia helps entrepreneurs (or those who want to be) learn how to get out of their own way by supporting them with the necessary skill sets to achieve their desired results. Her 5-day Challenge supports business owners in uncovering what is really stopping them from realizing their full potential using her Aligned Intelligence® Method that works consistently and predictably to guarantee results. This was Mia's advice on how to reach out to industry leaders when you are seeking guest speakers for your webinar.
"The most important thing is to always remember that their time is really valuable to them. To honor their time, you will want to first do your research on what these industry leaders stand for, and why this particular webinar would support them by adding to their mission, their purpose, and, or for them to gain new clients. Once you have established this and you communicate that you understand them, and what they are up to, then they will then be interested in hearing more about why you feel they would be a great fit as guest speakers.
So few people ever take the time to do this, that those who do really stand out amongst the crowd."
How to Create Leads and Sales Following a Webinar
It is vital to collect email addresses from potential leads following your webinar. Here are three ways to encourage attendees to leave their emails:
Offer to send a text transcript for people who want something to read and refer to at a later date.
Provide a downloadable PDF guide about a trending topic or provide a solution to a common customer problem.
Promote a discount or additional benefit that anyone who leaves their email will be able to access.
Don't forget to follow up on every person who initially registered with the same offer and a link to the webinar —they can share on their social media. This can significantly increase the potential reach of your webinar.
Over the following months, provide additional value in actionable advice and key industry news. By aligning your company alongside the information and assistance your customers want, you build your credibility and the appeal of your products or services.