5 Tips for Those Considering a Career in Travel 
The travel industry is extremely diverse, giving you thousands of options for professional roles across countless settings. Therefore, getting a career in travel means you will have plenty of opportunities waiting for you. However, the travel industry is also a competitive field. If you want to stand out from the rest and get the job of your dreams, you need to possess specific skills and abilities. 
Below, check out some tips to help you jumpstart a career in travel.  
Travel as Much as You Can and Understand the Industry
If you're interested in a travel career, you need to be a traveller yourself. Being familiar with basic geography and various destinations worldwide will be an added advantage if you want to work in the travel industry, especially as a travel agent. As an agent, your job is to sell travel packages to clients. Therefore, you should be capable of describing the locations and features of a particular place to arouse curiosity in your clients and encourage them to book the packages you sell. If you are a traveller yourself, it will be easier to convince your clients and with less effort.
Aside from being knowledgeable of the world, it would also help if you were familiar with how the travel industry works. The industry is vast and encompasses any business that assists people in travelling to another location, both domestically and internationally and either for business or pleasure. You need to understand how the travel systems and regulations work if you are serious about a career in travel. Depending on the role you have taken up, you may need to offer advice on things like visa applications, passports, flight routes, etc. In some companies, you might even be required to organise visa applications for your clients.
Regardless of which industry you choose to work for, having basic design skills can help with your career. In fact, many companies offer their employees basic training on design to help them become multi-skilled and be good at collaborating, which is beneficial for the organisation's smooth operation. In this modern world, multi-tasking and having a diverse skill set is essential. According to luxury and lifestyle experts, Lightning Travel Recruitment,  if you want to stand out, especially in the travel industry, skilling up in  creative design skills is a must as the industry is very competitive. Furthermore, if you have a diverse skill set, your employer will find it difficult to replace you.
With everything being digital these days, it's more likely that you may be required to promote your products and services online through websites, social media, etc. Although you don't need to become a full-fledged designer, it's always helpful if you have basic knowledge of simple graphics to help promote your company's products and services.
If you are a creative person, you might think that getting a career in the travel industry will end your creative ideas and inspirations. While it might seem like an industry that needs to follow specific rules and limitations with no room for creativity, creative minds are a great asset to the travel industry. In fact, your creative skills can benefit the industry in many ways, such as developing new travel packages and experiences, revitalising existing products, providing higher value to products and services, and so much more.
Nowadays, employers have been encouraging their management and staff to be more creative with everyday practices and product offerings. Creative thinking can be used in various areas of travel processes and practices. Many companies in the travel industry face the constant challenge of changing their offerings of products and services, rethinking their operations and procedures, and finding new ways to interact and reach out to clients. Thus, having creative staff can help travel companies be more competitive in satisfying the ever-changing demands of clients in the travel industry.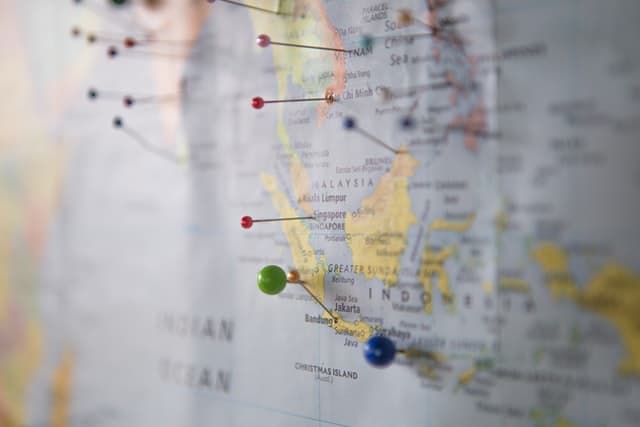 Listen to some Travel Podcasts 
Although travelling is still the best way to learn more about travel and the industry itself, there are various resources that you can refer to online that can help you to learn more about travel. One of these is to listen to travel podcasts. You will find plenty of travel podcasts out there, from destination-specific shows to series that document popular routes and destinations. All these can help you gain more knowledge about the travel industry, which is beneficial if you're considering a career in travel.
Aside from listening to podcasts, you will find several other online resources to help you be more knowledgeable about the industry and establish yourself as an expert in the field. For instance, you can attend webinars relating to travel or sign-up for online training geared towards people interested in a travel career.
Learn How to Sell the Dream
Regardless of the role you wish to take in the travel industry, your job would require you to sell dreams and experiences to people. Remember, this is not only about making hotel arrangements or booking plane tickets. You should be able to convince clients to book their holidays by being imaginative and creative in curating itineraries that are suitable to your client's needs. The travel arrangements should go beyond your client's expectations. Above all, you should be willing to go above and beyond. For instance, you can reserve a dinner for them at some fancy restaurants or get them tickets to famous events or concerts. 
As with any business, the ultimate goal is to generate sales. Thus, you should be good at converting customer inquiries into sales and promptly follow up with leads. Make sure you keep in touch with potential clients and be prepared to address any issues that your clients will raise. If you have the edge over your competitors, you will be able to close deals more quickly as it is common knowledge that customers would often take time to shop around before making any purchase.
Once you master the ability to sell, you are guaranteed to succeed with flying colours in your career. So, work on yourself and take advantage of all the available resources to familiarise yourself with how the industry works. A career in travel is very rewarding, especially if you are passionate about travelling.