Finance Budget Specialist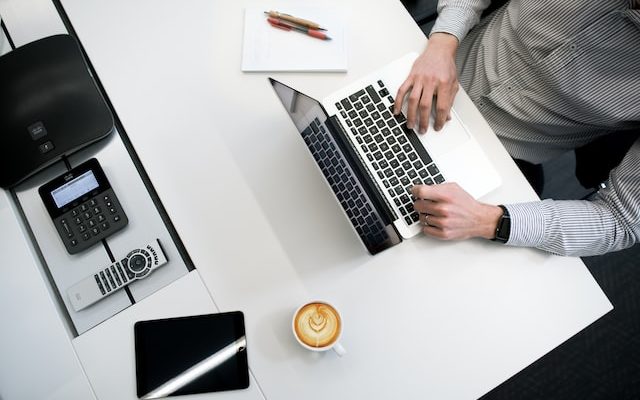 Job ID
25027
Location
School of Professional Studies
Full/Part Time
Full-Time
Regular/Temporary
Regular
POSITION DETAILS
For over 15 years, the CUNY School of Professional Studies (CUNY SPS) has been leading online education in New York. Notable for offering the most online bachelor's and master's degree options at the City University of New York, and for serving transfer students as the University system's only undergraduate all-transfer college, CUNY SPS meets the needs of adults who wish to finish a bachelor's degree, progress from an associate's degree, earn a master's degree or certificate in a specialized field, and advance in the workplace or change careers.
The School's growth has been remarkable, with twenty-fou r degrees launched since 2006. Enrollment has risen by more than 30% in the last four years to over 4,000 students in the credit-bearing programs. Thousands more are enrolled in non- degree and grant-funded workplace learning programs. In addition, the School has an active alumni network and has established the CUNY SPS Foundation, which offers multiple scholarship opportunities to current students.
CUNY SPS has consistently been named by U.S. News & World Report as one of the country's top online institutions. This year, the School was ranked #10 in the nation on the publisher's list of the 2022 Best Online Bachelor's Degree Programs
Reporting to the Finance Manager, the Budget and Finance Specialist's responsibilities include monitoring, analyzing budget, revenue, and expenditures for both Tax Levy and Non-Tax Levy entities, with a focus on Tuition & Fees. In addition to the CUNY Title Overview, duties include but are not limited to:
Work closely with the Budget Director in the development of the School-wide Tax Levy budget report and provide support in all aspects of the multi-year Financial Plan.

Develop and maintain various revenue and expense spreadsheets related to school-wide and departmental budgets; run monthly reports from CUNYFirst and SFS Budget Overview, AnalyzeNY and Trial Balance.

Assist with the initial budget loads and process budget modifications to clear budget errors of PS and OTPS transactions and resolve any budget issues; perform payroll analysis including multi-year budget impact analysis of new hires, separations, collective bargaining agreements, and step increments.

Manage the Payroll Interface Project to ensure data accuracy between CUNYFirst and New York State PayServ outbound and inbound payroll interfaces; oversee all aspects of the payroll interface process, payroll actual distribution and postings.

Ensure the bi-weekly payroll expenses reconcile between PayServ, CUNYFirst and State Financial System (SFS); maintain the HCM department budget table and work with the Human Resources department to ensure accurate posting of payroll expenses.

Resolve payroll discrepancies and manages payroll journal entries including refund ofappropriations.

Work closely with the University Budget Office on all budget related items. Maintain up-to-date communication on the UBO sharepoint.

Attend University Budget Office financial and budget meetings and report back on discussion topics to the Finance Manager and Budget Director

Perform monthly, mid-year and year-end accruals, reconciliation and analysis of all tuition and fee related accounts; create and maintain month end revenue analysis with focus on enrollment trends and revenueprojections.

Manage banking transactions, bank reconciliations reviews, journal entries, trial balance and general ledger review, analysis, resolution of reconciling items and financial statement preparation.

Prepare revenue and expense reports by collecting and analyzing account information on tuition and feerevenue;prepare reports related to Tuition and Fees billed amounts, collection rates, cash available, e-permit analysis and HESC APTS review and conduct tuition and fees collections meetings.

Work closely with the Bursar's Office to resolve any tuition and fees outstanding item related to third party payments, daily deposits, refunds and CUNYFirst postings.

Assist with mid-year and end-of-yearprocedures.
Note:
Candidates will be required to provide proof of being fully vaccinated against COVID-19 upon commencing employment. Exemption (medical or religious) requests to this requirement will be considered in accordance with applicable law. Being fully vaccinated is defined for this purpose as being at least two weeks past their final dose of an authorized COVID-19 vaccine regimen. Final candidates must be fully vaccinated as of their first day of employment.

Until further notice, this is a hybrid position, eligible to work remotely and work in the office.
QUALIFICATIONS
Bachelor's Degree and four years' related experience required.
Preferredqualifications:
Master's degree in accounting or relatedfield.

At least 4 years of accounting experience in a public higher educationsetting.

Experience with CUNYfirst, CUNY and NYSsystem.

Proficiency with all Microsoft Office Programs, particularly Excel (Pivot table, V-Lookup, Macro and formulafunctions).

Attention to detail and ability to work in a fast-paced environment while managing multiplepriorities.

Must have strong organizational skills with the ability to establish priorities, manage multiple demands and meetdeadlines.

Ability to work independently and take initiative as well as working collaboratively in a demanding, and complex workenvironment.

Strong communication and customer serviceskills.
Commitment to campus values of equity, diversity andinclusion.
CUNY TITLE OVERVIEW
Coordinates budget matters for a program or department under management direction.
Plans and develops annual budgets under direction; administers allocation and reconciliation of funds

Prepares budget analyses and produces forecasting projections

Analyzes spending, income trends and usage to recommend improvements

Ensures that final, approved budget is adhered to by tracking revenues and expenses; processes budget transfers and adjustments

Provides fiscal reports and financial statements to management

Supports supervisor with budget administration to meet department goals and objectives

May supervise subordinate staff

Performs related duties as assigned.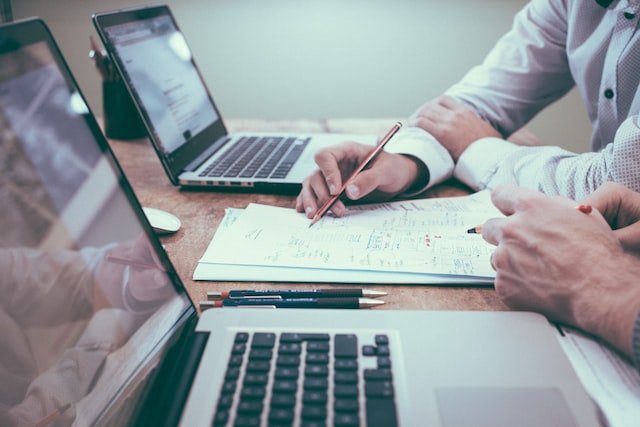 Job Title Name: Finance Budget Specialist
CUNY TITLE
Higher Education Assistant
FLSA
Exempt
COMPENSATION AND BENEFITS
Salary commensurate with education and experience up to $77,635.
CUNY's benefits contribute significantly to total compensation, supporting health and wellness, financial well-being, and professional development. We offer a range of health plans, competitive retirement/pension benefits and savings plans, tuition waivers for CUNY graduate study and generous paid time off. Our staff also benefits from the extensive academic, arts, and athletic programs on our campuses and the opportunity to participate in a lively, diverse academic community in one of the greatest cities in the world.
HOW TO APPLY
From our job posting system, select "Apply Now", create or log in to a user account, and provide the requested information. If you are viewing this posting from outside our system, access the employment page on our web site and search for this vacancy using Job ID# 25027 or Title.
Applicants must attach a resume and cover letter.
CLOSING DATE
September 22, 2022
JOB SEARCH CATEGORY
CUNY Job Posting: Managerial/Professional
EQUAL EMPLOYMENT OPPORTUNITY
CUNY encourages people with disabilities, minorities, veterans and women to apply. At CUNY, Italian Americans are also included among our protected groups. Applicants and employees will not be discriminated against on the basis of any legally protected category, including sexual orientation or gender identity. EEO/AA/Vet/Disability Employer.