Instructional Design Associate (IT Academic Technology Coordinator)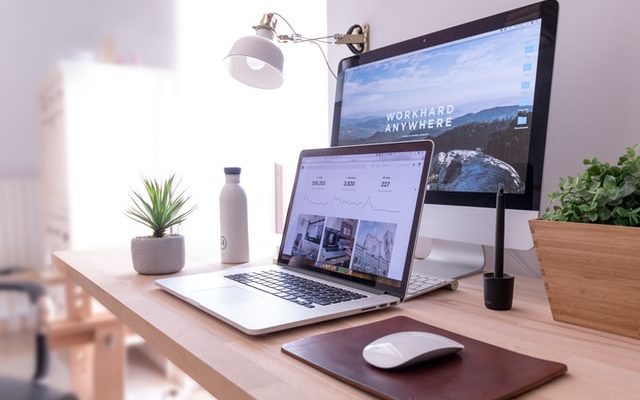 Job ID 24283 
Location School of Professional Studies 
Full/Part Time Full-Time 
Regular/Temporary Regular 
POSITION DETAILS
MULTIPLE POSITIONS
For over 15 years, the CUNY School of Professional Studies (CUNY SPS) has been leading online education in New York. Notable for offering the most online bachelor's and master's degree options at the City University of New York, and for serving transfer students as the University system's only undergraduate all-transfer college, CUNY SPS meets the needs of adults who wish to finish a bachelor's degree, progress from an associate's degree, earn a master's degree or certificate in a specialized field, and advance in the workplace or change careers.
The School's growth has been remarkable, with twenty-four degrees launched since 2006. Enrollment has risen by more than 30% in the last four years to over 4,000 students in the credit-bearing programs. Thousands more are enrolled in non-degree and grant-funded workplace learning programs. In addition, the School has an active alumni network and has established the CUNY SPS Foundation, which offers multiple scholarship opportunities to current students.
CUNY SPS has consistently been named by U.S. News & World Report as one of the country's top online institutions. This year, the School was ranked #10 in the nation on the publisher's list of the 2022 Best Online Bachelor's Degree Programs
CUNY SPS is seeking multiple Instructional Design Associates (IT Academic Technolgoy Coordinators) to develop high-quality online education for CUNY Online, CUNY's new in-house Online Program Manager (OPM). CUNY Online is being incubated and managed by CUNY SPS in order to leverage SPS's 15+ years of innovating how online experience is delivered in higher education. CUNY Online will be the primary provider of feasibility, design, development, marketing, training and support of CUNY online programs across the entire University system. Instructional Design Associates will be part of collaborative teams, led by lead Instructional Designers, charged with building strong relationships with CUNY experts and faculty, as well as bring new ideas and approaches to how CUNY meets student needs through delivering on the rigorous quality standards of CUNY Online
Please note that these positions are funded through June 30, 2023, with the possibility of reappointment should funding be extended.
Reporting to the Instructional Designer, the Instructional Design Associates will support development of high-quality online courses that facilitate achievement of student learning outcomes. In addition to the CUNY Title Overview, duties include but are not limited to:
Support faculty and subject matter experts to design and develop courses that are based on sound online learning methodology and universal design and that integrate new and established technologies

Review and make recommendations regarding instructional multimedia for the design and development of courses

Complete quality assurance reviews to ensure quality of online courses

Support course development projects according to project goals and timelines

Assist the unit to plan, implement and assess course development strategies and workflows, and liaise with other multimedia, data, and other teams

Develop and coordinate technology solutions to meet pedagogical needs

Participate in discussions of pedagogical perspectives on accessibility and universal design, open education, and alternative assessment to course design and development.

Assist with the development and delivery of faculty training and workshops 

Assist with technology tool selection, integration and assessment

Keep current with research and developments in the field of online learning

Support LMS (Blackboard) administration functions as required

Commitment to campus values of diversity, equity and inclusion.
NOTE:
Candidates will be required to provide proof of being fully vaccinated against COVID-19 upon commencing employment. Exemption (medical or religious) requests to this requirement will be considered in accordance with applicable law. Being fully vaccinated is defined for this purpose as being at least two weeks past their final dose of an authorized COVID-19 vaccine regimen. Final candidates must be fully vaccinated as of their first day of employment.

Until further notice, this is a hybrid position, eligible to work remotely and work in the office.
QUALIFICATIONS
Bachelor's Degree required.
The preferred candidate will have:
Instructional Design/Technology certification (in-progress or planned is OK)

Two years of experience as instructional or academic staff in an educational or educationally related environment

Experience designing content for online or hybrid delivery in higher education

Knowledge of learning management software, preferably Blackboard

Strong and effective interpersonal and communication skills with diverse constituencies

Familiarity with accessibility standards and universal design principles, experience with web accessibility and UDL in online education

Attention to detail and ability to work independently and collaboratively in project planning, implementation, and assessment

Demonstrated experience developing and delivering training and support in multiple modalities.
CUNY TITLE OVERVIEW
Provides support to students and faculty in the use of instructional systems, software, and programs.
– Researches and prepares program materials, FAQs, and user guides
– Provides telephone and/or email support for faculty and student users of instructional systems, software, and programs
– Develops training materials and delivers orientation/training sessions
– Maintains on-line information on web sites
– Acts as liaison to related areas such as CUNY's Computer and Information Services area, to evaluate and escalate reported problems, and disseminate information notices
– Assists faculty with use of instructional technology to support educational goals
– Performs other duties as assigned.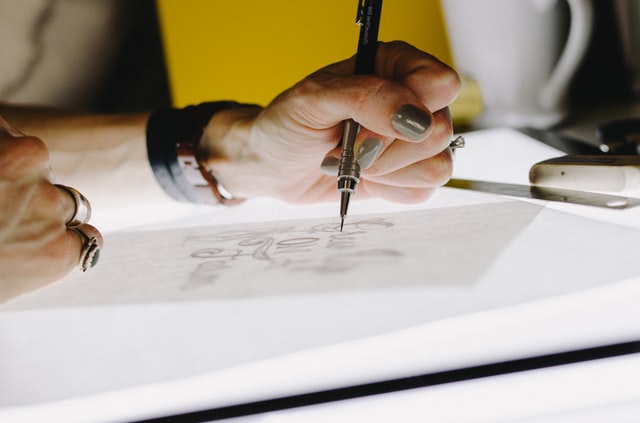 Job Title Name: IT Academic Technology Coordinator
CUNY TITLE
Assistant to HEO
FLSA
Non-exempt
COMPENSATION AND BENEFITS
Salary commensurate with education and experience up to $64,633.
CUNY's benefits contribute significantly to total compensation, supporting health and wellness, financial well-being, and professional development.  We offer a range of health plans, competitive retirement/pension benefits and savings plans, tuition waivers for CUNY graduate study and generous paid time off.  Our staff also benefits from the extensive academic, arts, and athletic programs on our campuses and the opportunity to participate in a lively, diverse academic community in one of the greatest cities in the world.
HOW TO APPLY
Visit CUNY.JOBS and search for this vacancy using Job ID #24283 or Title. From our job posting system, select "Apply Now", create or log in to a user account, and provide the requested information.
          Applicants must attach a resume and cover letter.

          Applicants must respond to the screening questions for this position.
CLOSING DATE
Open until filled with review of resumes to begin on June 3, 2022.
JOB SEARCH CATEGORY
CUNY Job Posting: Managerial/Professional
EQUAL EMPLOYMENT OPPORTUNITY
CUNY encourages people with disabilities, minorities, veterans and women to apply.  At CUNY, Italian Americans are also included among our protected groups.  Applicants and employees will not be discriminated against on the basis of any legally protected category, including sexual orientation or gender identity. EEO/AA/Vet/Disability Employer.