Business Instructor- FT Tenure Track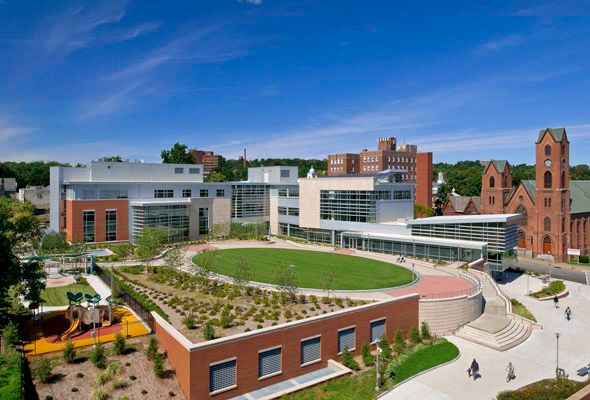 About SUNY Orange:
Orange County Community College (SUNY Orange), located in the scenic Hudson Valley, is a multi-campus College with locations in the cities of Middletown and Newburgh, NY. We proudly claim the distinction of being the first county-sponsored New York State Community College. And, for over 70 years, SUNY Orange has been the primary workforce provider and educational resource for residents of Orange County and neighboring counties.
Our students come from all walks of life and are committed to their education and career development. Our graduates speak highly of a curriculum that challenges them and prepares them upon graduation to be competitive and successful if they are directly entering the workforce or to thrive when they transfer to four-year institutions. SUNY Orange values diversity, has been certified as a Hispanic Serving Institution (HIS) and has been named a Military Friendly college.
The College seeks dynamic individuals eager to engage in thoughtful, energetic and impactful leadership, and to help shape the future of a College that is respected within its community. If you desire the opportunity to mold the members of our diverse student body into the accomplished professionals and leaders they wish to become, crave an administrative atmosphere where creativity and forward-thinking ideas are welcomed, and are willing to roll up your sleeves to make it all happen, we encourage you to consider joining our College community.
Job Description:
The SUNY Orange Business Department provides eight (8) degree program opportunities for students.  The candidate for this position may teach business courses in computer applications (Microsoft Suite), accounting, business, management, and healthcare administration areas.  Computer Applications for Business is a gateway course required in all of these degrees. The is a skill-based course that provides students with a foundation in the Microsoft Office Suite with detailed skills and competencies in Excel and Word that are used in subsequent courses. The Department provides students the opportunity to participate in the Business Club at both campuses where students are trained in civic leadership. This position involves teaching a full schedule (30 credits per year) at the freshman and sophomore levels.
This position requires a wide range of professional responsibilities and activities, including participation in curriculum and course development, departmental planning, attendance at department and college meetings, participation on department and Governance committees, student advising and other duties as assigned.
Instructors expected to participate in College and Departmental assessment initiatives.
Teaching assignments may be on the Middletown or Newburgh campus or both.
Requirements:
Education Required:  Master's Degree in Business or related field or MBA.
Experience Required: Teaching experience and knowledge of the Microsoft Office Suite.  Demonstrated ability with respect to computer skills and applications in the work environment.
Preferred Knowledge, Skills, Abilities and Worker Characteristics:
College teaching experience
Online teaching experience
A diverse knowledge in several of the following areas: accounting, business, management, and administration
Bilingual skills
Additional Information:
Deadline for Applying: February 22, 2022
Position begins: Fall 2022 (late August)
Salary:  This is a 10 month Faculty position with a budgeted annual salary of $51,279 per the faculty contract.
SUNY Orange offers a very competitive benefits package which includes excellent low cost health insurance as well as a generous leave policy.
Orange County Community College does not discriminate on the basis of race, color, national origin, religion, creed, age, disability, sex, gender identification, sexual orientation, familial status, pregnancy, predisposing genetic characteristics, military status, veteran status, domestic violence victim status, criminal conviction or any other category protected by law. The College adheres to all federal and state civil rights laws prohibiting discrimination in public institutions of higher education. Inquiries regarding this non-discrimination policy may be directed to: Iris Martinez-Davis, Civil Rights Compliance Officer, 115 South Street, Middletown NY 10940, (845) 341-4662, [email protected].
Application Instructions:
Create a SUNY Orange Employment Account by clicking on the APPLY NOW button. Upload the following documents, which are required for consideration:
Cover Letter
Resume
References: Include three (3) professional references (including names, phone numbers and e-mail addresses). References will not be contacted without prior permission of the candidate.
Orange County Community College values a diverse and inclusive community. Please include in your cover letter an answer to the following questions:

How has diversity and inclusion played a part in your career?
How would you bring that insight into your position at the college?
After submitting your resume the subsequent pages will enable you to upload the additional documents.
Official transcripts will be required upon employment. Foreign transcripts which are not accompanied by an evaluation from an approved agency may not be reviewed. Applicants may contact NACES (National Association of Credential Evaluating Service) at www.naces.org to obtain a list of members providing this service. Any expenses incurred for this service must be borne by the applicant. Foreign transcript translations by applicant or educational institution are not acceptable.
All applicants must have the legal right to accept employment in the United States. SUNY Orange does not support visa applications.
Employment at the College may be subject to the favorable result of a background investigation.
Link to Apply: http://occc.interviewexchange.com/jobofferdetails.jsp?JOBID=142073