IO#166369: Faculty Open Rank (Assistant or Associate Professor) – MA in Youth Studies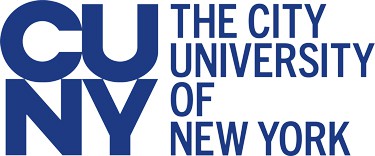 Job Title: Faculty Open Rank (Assistant or Associate Professor) – MA in Youth Studies
Job ID: 22432
Location: School of Professional Studies
Full/Part Time: Full-Time
Regular/Temporary: Regular
FACULTY VACANCY ANNOUNCEMENT
Performs teaching, research and guidance duties in area(s) of expertise. Shares responsibility for committee and department assignments including administrative, supervisory, and other functions.
CAMPUS SPECIFIC INFORMATION
For over 15 years, the CUNY School of Professional Studies (CUNY SPS) has been leading online education in New York. Notable for offering the most online bachelor's and master's degree options at the City University of New York, and for serving transfer students as the University system's only undergraduate all-transfer college, CUNY SPS meets the needs of adults who wish to finish a bachelor's degree, progress from an associate's degree, earn a master's degree or certificate in a specialized field, and advance in the workplace or change careers.
The School's growth has been remarkable, with twenty-four degrees launched since 2006. Enrollment has risen by more than 30% in the last four years to over 4,000 students in the credit-bearing programs. Thousands more are enrolled in non-degree and grant-funded workplace learning programs. In addition, the School has an active alumni network and has established the CUNY SPS Foundation, which offers multiple scholarship opportunities to current students.
CUNY SPS has consistently been named by U.S. News & World Report as one of the country's top online institutions. This year, the School was ranked in the top 2% in the nation on the publisher's list of the 2021 Best Online Bachelor's Degree Programs.
This position will require an on-site presence.
Reporting to the Academic Director of the MA in Youth Studies and certificate programs, the Assistant/Associate Professor will teach, and, will:
• Collaborate with faculty to ensure discipline, program and course continuity, currency, and relevance;
• Participate in program and School-wide assessment activities, using results to improve teaching and learning;
• Participate in instructional evaluation, including Peer Review and Peer Mentoring activities;
• Participate in recruiting instructors and acclimate them to the school's online learning model
• Support student and alumni community-building;
• Create and support initiatives for further program development;
Support the program's research agenda
• Support the creation and updating/revising of courses and new degree programs; and,
• Other duties as assigned.
QUALIFICATIONS
For Assistant or Associate:
Ph.D. degree in area(s) of experience or equivalent. Also required are the ability to teach successfully, demonstrated scholarship or achievement, and ability to cooperate with others for the good of the institution.
The preferred candidate will have the following knowledge, skills and attributes:
• Doctoral degree in a related field;
• A successful track record of teaching at the graduate levels;
• Proven track record in curriculum development; course, instructor and student evaluation; and, student advising;
• Experience teaching in an online environment;
• Experience in online course development and revision;
• Excellent communication skills;
• Experience conducting participatory action research; and
• A commitment to a social justice approach to youth development.
COMPENSATION
Salaries are commensurate with qualifications and experience based upon rank up to:
Assistant Professor: $85,162
Associate Professor: $91,030
CUNY offers faculty a competitive compensation and benefits package covering health insurance, pension and retirement benefits, paid parental leave, and savings programs. We also provide mentoring and support for research, scholarship, and publication as part of our commitment to ongoing faculty professional development.
HOW TO APPLY
To apply, please visit: https://cuny.jobs/new-york-ny/faculty-open-rank-assistant-or-associate-professor-ma-in-youth-studies/05CA41C5BE3C423DA982550977520C5A/job/
Visit CUNY.jobs and search for this vacancy using Job ID# 22432 or Title. Create or log in to a user account, and provide the requested information.
Candidates should provide a CV/resume and statement of scholarly interests.
CLOSING DATE
June 17, 2021
JOB SEARCH CATEGORY
CUNY Job Posting: Faculty
EQUAL EMPLOYMENT OPPORTUNITY
CUNY encourages people with disabilities, minorities, veterans and women to apply. At CUNY, Italian Americans are also included among our protected groups. Applicants and employees will not be discriminated against on the basis of any legally protected category, including sexual orientation or gender identity. EEO/AA/Vet/Disability Employer.