ASSISTANT PROFESSOR University of Wisconsin – Milwaukee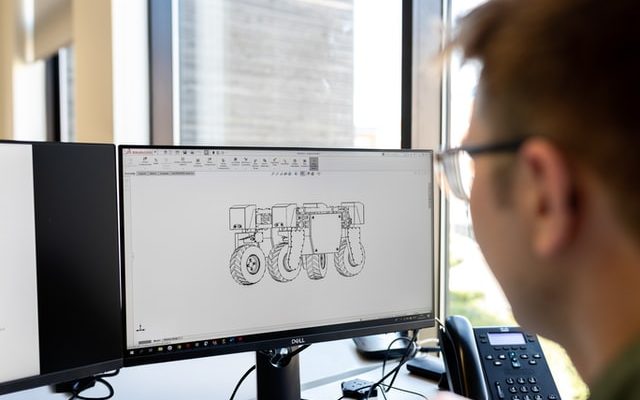 ASSISTANT PROFESSOR
University of Wisconsin – Milwaukee
Position Number: 00068903, 01149047
Introduction (Description of School/College/Dept/Program)
The University of Wisconsin-Milwaukee is the flagship urban campus of the University of Wisconsin System and committed to academic excellence with enrollment of approximately 25,000 students. One of the nation's top research universities (R-1 status), the Lubar College is a metropolitan business school of national distinction, accredited by the AACSB, and offers BBA, MBA, Executive MBA, MS, and Ph.D. degree programs. Additionally, our MBA and undergraduate programs are ranked regionally and nationally for excellence and the Lubar College hosts one of only six SAP University Competence Centers worldwide. With doctorates from some of the country's leading universities, full-time faculty bring an impressive range of expertise and are recognized for outstanding achievement in their fields with broad experience in business organizations and governmental bodies. Opportunities for research are abundant in this vibrant metropolitan area with both a strong presence of manufacturing and service operations. Located in Southeastern Wisconsin's commercial and industrial hub, Milwaukee is the third-ranked manufacturing center in the United States and home to 1300+ manufacturing firms and 400+ engineering firms with annual receipts of 24 billion dollars. Milwaukee is a vibrant and diverse area on the shores of Lake Michigan with easy access to beaches, a thriving cultural scene, championship sporting events, an expansive urban parks system, and hundreds of miles of bike lanes and paths. It is in the seventh most affordable metropolitan market in the country and offers a vibrant quality of life in a globally competitive region. Further information is available at our Web site: http://www.lubar.uwm.edu/
Job Summary
The Sheldon B. Lubar College of Business at the University of Wisconsin-Milwaukee invites applications for two tenure-track Assistant Professors in Supply Chain/Operations Management (SCOM) to begin in Fall 2023.
The primary responsibilities include teaching SCOM/analytics courses at the undergraduate and graduate levels. Additionally, contribute to the mission of the Lubar College by engaging with, mentoring, and advising students, by providing service to the area, College, and University through committee support and other shared governance activities, and by enhancing the College's strong linkages with the business community. The ability to communicate effectively with prospective and current students, potential industry contacts, and the wider community. Candidates should have a desire for excellence in teaching and provide high-quality research.
Minimum Qualifications
• Ph.D. in Business or closely related field, majoring in Supply Chain and Operations Management or a related area, or anticipated completion by August 2023.
• Evidence of teaching experience.
• Demonstrate research potential in, but not limited to, supply chain management, service operations, and/or business analytics.
Preferred Qualifications
• Scholars with a modeling focus and expertise in analytical methodologies.
• Preference will be given to applicants with an interest in Industry 4.0.
Application Instructions
Candidates seeking consideration must apply at https://jobs.uwm.edu/postings/35181
and submit application materials electronically to include: a cover letter, curriculum vitae describing educational background and work experience; a statement of teaching; a statement of research interest and publications; and information relative to dissertation status and anticipated schedule for completion, if applicable. Also include a list of courses taught and teaching evaluations (upload to "Other Document 1"). Please provide a list of three references with contact information to include postal addresses, e-mail and telephone numbers with your application. Under Wisconsin's open records law, requests for confidentiality will be honored, except that names and titles of all finalists must be disclosed upon request.
This is a continuous recruitment. Review of applications will begin on October 24, 2022 and continue until the position is filled. For full consideration, please submit your application by October 23, 2022. For questions about this position or further information, please contact the Search Committee Chair, Dr. Tim Haas at [email protected] to schedule an appointment.
Application Notes
For this position, applicants are required to apply online. UWM will not consider paper, emailed or faxed applications. Additionally, applicants must complete all required fields and attach any required documents. The process is complete when the message "Your application has been submitted" is displayed and you receive a confirmation number.
Legal Notices
AA/EO Statement
UWM is an AA/EO employer: All applicants will receive consideration for employment without regard to race, color, national origin, religion, sex, sexual orientation, gender identity/expression, disability, or protected veteran status.
Reasonable Accommodations
UWM provides reasonable accommodations to qualified individuals with disabilities who are employees or applicants for employment. Employment opportunities will not be denied because of the need to make reasonable accommodations for a qualified individual with a disability. If you need assistance or accommodation in applying because of a disability, please contact [email protected] or 414-229-4463. This job announcement and other material on this site will be made available in alternate formats upon request to an individual with a disability.
Confidentiality of Applicant Materials
UWM is a State agency and subject to Wisconsin's Open Records Law. UWM will not, however, reveal the identities of applicants who request confidentiality in writing except as may be required by Wisconsin's Open Records law. In certain circumstances, the identities of "final candidates" and/or the identity of the appointed applicant must be revealed upon request.
CBC and Reference Check Policy
Employment will require a criminal background check. UWM takes the prevention of sexual misconduct seriously. As such, you and your references will be required to answer questions regarding any past findings of sexual violence and sexual harassment or any pending allegations of sexual violence or sexual harassment.
Annual Security and Fire Safety Report (Clery Act)
For the UWM Annual Security and Fire Safety Reports (i.e., Clery Report), which includes statistics about reported crimes and information about campus security policies, see http://www.cleryact.uwm.edu/, or call UWM's Dean of Students Office, Student Union 345 at (414) 229-4632 for a paper copy.
Employment Authorization
In compliance with federal law, all persons at the time of their start date will be required to verify identity and eligibility to work in the United States and to complete the required employment eligibility verification form upon hire.
Title and Total Compensation Project
The University of Wisconsin System is engaged in a Title and Total Compensation (TTC) project to redesign job titles and compensation structures. As a result of the TTC project, official job titles on current job postings may change in 2021. Job duties and responsibilities will remain the same. For more information please visit: wisconsin.edu/ohrwd/title-and-total-compensation-study/
To apply, please visit: https://apptrkr.com/3383340
Copyright ©2022 Jobelephant.com Inc. All rights reserved.