Public Speaking As An Expert In Your Field: Mark Siddall Explains What You Need To Know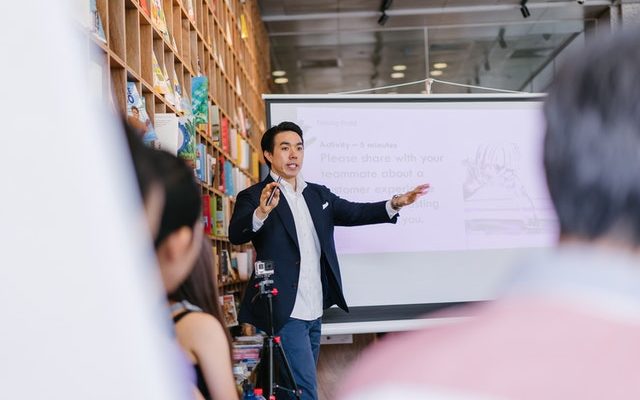 Public speaking is as much an art as it is a science; there are technical ways to improve in this area of communication, but you still need to practice it like a craft that refines over time. However, some people have a "fixed mindset" when it comes to public speaking. They quickly assume that they are "not good speakers" before truly understanding how great storytellers come to be.
Expert researcher Mark Siddall knows what it's like to develop public speaking skills in his field. As a researcher on biodiversity, evolutionary history, and parasitism, Siddall has presented his findings at many scientific conventions, conferences, and international events. Gaining knowledge and experience, Siddall agreed to share his insights on how others can succeed in public speaking in their respective fields of industry.
Keep Eye Contact
The way you present your information is as important as its content. Mark Siddall emphasizes the importance of eye contact when it comes to public speaking. Although it can be intimidating to look at your audience's eyes as a beginner public speaker, this helps them absorb the presentation in a personal way.
There are strategies to establish solid eye contact when speaking in a crowd:
Distribute your connection:

Remember that eye contact is considered a way to connect to your audience. Thus, it will be great to establish eye contact in all areas of the crowd, such as those in front and further at the back.

Eye contact during critical lines:

If there is a strong point to be made, it is best to have eye contact during these lines. This helps send the message across more effectively.

Sustain and avert:

The best way to establish effective eye contact during public speaking is to sustain it just long enough. That is, enough that individuals pay attention, but averting your gaze before your or the audience feels uncomfortable. Doing so allows you to deliver your ideas clearly without losing your train of thought.
Review and Edit Your Speech
Over the years, Mark Siddall learned the skill of editing his presentations depending on his audience. According to the well-known researcher, tailoring your talk and making a thorough review of your speech is ideal to see if there are monotonous points, empty statements that lack information, statements that over-explain, jargon or questionable statements. 
Public speaking, like any form of communication, is also about the flow of words, the tactfulness of the speech, and the manners you exhibit during the event. Re-read your main text over and over. Make edits when necessary, even in relation to previous speakers on stage. It will also help to rehearse with a colleague or in front of the camera while recording yourself to note the areas of improvement. Work hard to eliminate disfluencies like "um," "ah," and "so".
Always double-check your sources and claims before putting them in your presentation when it comes to industry-specific information. Speaking to a crowd with a high level of expertise without fact-checking your sources will cause them to question your entire credibility no matter how trivial the error.
Practice Effective Body Language
The delivery of your speech has components that include non-verbal gestures. Commonly called "body language," these are your hand movements, the way you walk to and from the stage, head movements, and other actions you portray during the presentation.
Some strategies to have effective public speaking body language include:
Head and chin up:

Looking down does not help establish a connection, causing your audience to have difficulties concentrating. Keep your head and chin up during your delivery.

Open posture:

Avoid crossing your arms. Keeping a relaxed posture is also a great start-off point for audience connection. Proper use of hands and open arms feels welcoming.

Balanced gestures:

Some speakers overdo their gestures, and others make none at all. It is best to strike a balance between hand gestures while allowing your ideas and words to be the main focus. When presenting critical information, gestures can help.
Use Concise, Audience-Level Language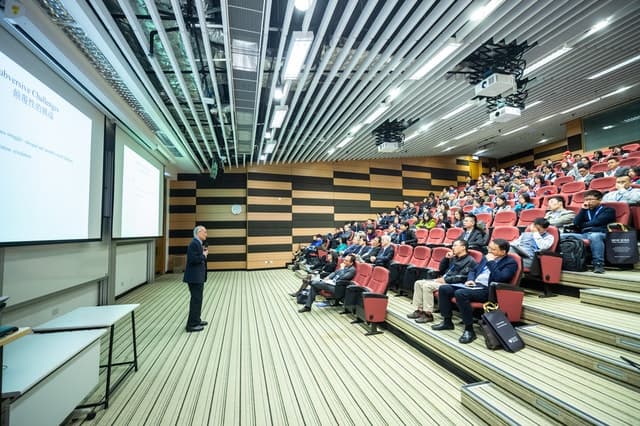 There's communicative content meant for a research paper, and there are those meant for a public presentation. When speaking, avoid complex words and jargon if you are presenting to a blended crowd. Based on Mark Siddall's experience, the levels of communication during a speech include:
Engagement:

An engaging presentation starts with

attention-grabbing story-telling

. You can begin by asking a question, explaining a relatable personal experience, or using another person's captivating story.

Main content delivery:

To keep the engagement, one must ensure that the way they deliver the main content is concise, direct, and fluff-free. The less-is-more rule applies to any public presentations.

Matching language with your audience:

If you were to talk to your audience one-on-one in a conversation, how would you speak? Be conversational, and authoritative at the same time. Adjusting the level and language use in your presentation helps your message to come across more effectively.
Capitalize on Technology
There are many wonderful innovations that can help boost attention and flow during public presentations. If possible, make sure to use engaging pictures, or embedded video rather than extensive text. Any text on a new slide will be instantly read by the audience. This distracts them from your voice and breaks both flow and engagement.  When presenting text, summarize with tables, or simply headlines. 
Making your visual aids concise and relatable helps make a boring presentation interesting, and an interesting one captivating. Capitalize on what technology offers when it comes to public speaking events.
Public Speaking: Mastery Requires Mindfulness and Practice
If you desire to succeed as a public speaker in your field, you must combine mindfulness in these strategies and continuous practice through experience. Accept every opportunity you can. Through knowledge acquisition and growth through practice, Siddall believes that every professional can be a great public speaker.