The Impact Of The Pandemic On Student Interaction (And How It's Being Resolved)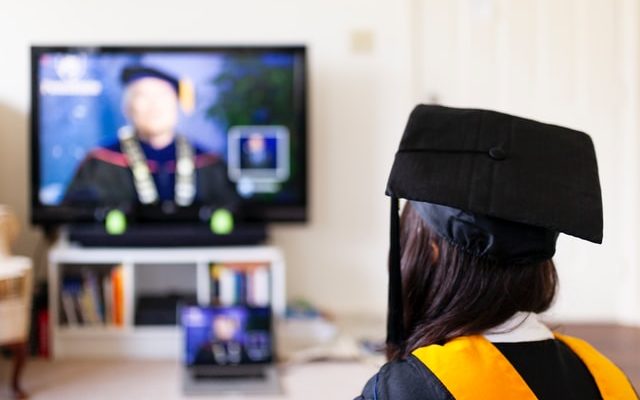 The sudden shift to distance learning has been quite the experience for teachers and students alike. In-person classes were canceled and with them went everything from social interaction with peers and extra-curricular activities. For the first time, students also lacked the in-person support of their teachers, counselors, coaches, and mentors. As most K-12 public schools didn't have a full-proof curriculum for distance learning, many students suffered academically. 
Faced with so many different economic and psychological issues, it wasn't long before grades dropped, test scores plummeted, attendance declined, and students became disinterested in learning. Feeling helpless and armed with few resources, teachers became increasingly concerned about their students' well-being and academic success. While many of the obstacles were resolved in a few weeks, the biggest issue became student engagement. 
An Uphill Battle
How do you keep students engaged with distance learning?  Art, music, sports, hands-on assignments, assemblies, field trips, and everything else that once made traditional education enjoyable was now gone. What was left was tons of reading materials, standardized tests, and virtual lectures on digital platforms that were often difficult to access and use. When you add the academic challenges to many students' personal challenges, finding a way to support, motivate, and inspire them to remain engaged in education is an uphill battle. 
Making a Change
Educators and administrators realized that something needed to be done to further support this sudden shift in student lives. Though they ran into issues, they have taken great strides over the past few months to help K-12 students adjust. 
Interactive Content
Public school administrators and teachers tapped into various technological resources to develop engaging and interactive content for students. Free video conferencing software allowed teachers to meet with students for structured instruction. Team collaboration applications provided a platform for students to write essays, complete assignments, and share information with classmates and teachers. 
Non-profit organizations like Curriki.org also provided a solution. CurrikiStudio is an application like none other in the school's toolkit. It allowed teachers to create interactive lessons that were easy to access on various platforms. Since the platform was free, it was a lifesaver for schools in low-income communities that didn't have the means to provide more authentic and engaging content for students. 
With CurrikiStudio, educators had effective tools and resources to create content that was relevant, educational, yet engaging. The easy-to-use interface made it simple to take core lessons and turn them into activities, tests, and instructional videos in a way that students could comprehend. Students could log onto the platform to complete assignments with ease reducing some of the previous frustrations with distance learning. 
Teachers also started digging into their creative minds as they looked for ways to engage students online and CurrikiStudio made that incredibly easy. Educators found ways to encourage students to stick to their studies, from ice-breakers and morning exercises to fun interactive videos and developing content related to trending topics. Some teachers even went as far as to offer after-hours and tutoring for students in need of extra assistance. 
As the coronavirus continues to plague the country and many schools are still operating virtually, educators are doing everything they can to support their students. Teachers have managed to keep students engaged by providing free technology, using interactive resources, offering academic and emotional support. While schools will likely be practicing distance learning and hybrid systems throughout the rest of the 2020-2021 academic year, it is through innovations like CurrikiStudio that will help keep students engaged.