How to Buy A Car As A Student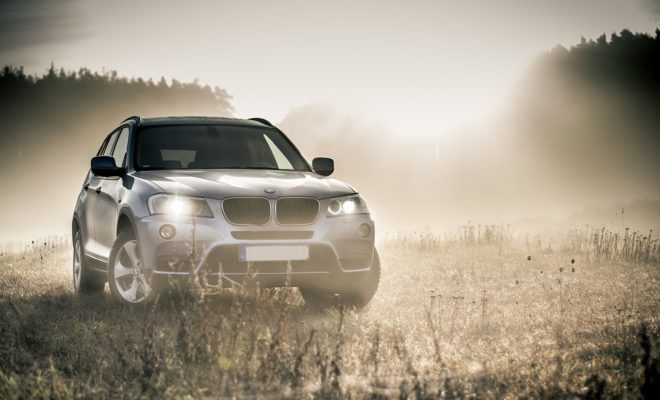 Best practices and strategies for finding and paying for a car as a student
For many people, college is a time for independence and for creating a self-image. It is a time to spread one's proverbial wings and embrace all life offers. And with the progression from high school to higher education options, such as a college or a technical school, comes a classic dilemma; what car will I drive, and how will I afford to pay for it? As many people, myself included, have limited financial options when embarking on a student's lifestyle, there must be a strategy that will allow the student to have a stylish vehicle that is affordable. And while we cannot guarantee that you end up in a James Bond Aston Martin, the following strategies will get you behind the driver's seat.
Be realistic with your goals
When I first started college, I saw many people buying the latest model mustangs, BMWs, and even a few Harley Davidsons. Where these vehicles were great eye candy, they were impractical for the person with an income of less than 12,000 a year plus student loans. What I found about these individuals that got the most lavish car is that oftentimes, they had to return the vehicle or sell it because they could not make payments. A free online personal saving calculator to monitor your savings.
Before you pick out a car, list what you MUST have in a vehicle and what you WANT to have in a vehicle. Often you will find that many of the attributes you think are a necessity are just wants. As soon as you have your list, start looking for vehicles that meet your needs rather than your wants.
Buying new or used?
There is a misconception that buying a brand-new car is getting a better deal than getting a used car. Your vehicle loses a tremendous value when it leaves the car lot. Where the retail value (MSRP) was available for the "new" car, you are now only able to get the wholesale value of the car (which is always less). Combine this with the down payment, which could buy a used car outright, and the option to buy a new gets less appealing. This is the first thing that goes against buying new. But let us look at the actual price and the car's value.
According to CarsDirect, Edmunds, and many other websites, a vehicle depreciates 15 to 20% of its overall wholesale price annually. So let us consider this: If you go to a car lot and look at a 2003 model worth 25,000 in 2003, it has 13 years of depreciation. If we calculate the car's value to be 85% of the year before, which is standard, you should only pay $3,022 for the vehicle. Yet, looking at a dealership, it is implausible that you will find this deal. In blunt terms, you will grossly overpay.
The nice part of buying a car in 2018 is that you can look the whole world over for a deal and then use a service like Shiply to get that car home to you relatively easily, and this opens up many other options.
What is the cost to own?
Whether you buy new or used, your vehicle will have a cost to run. I found this the hard way as I did not allow the proper funds for gas, oil, and emergencies. This oversight cost me a few calls to AAA and increased insurance payments. How will you keep gas in it if you are buying a car and all of your funds are tied up in the payment and insurance? This is why lowering your costs is essential, such as finding cheap auto insurance quotes to avoid being overcharged. Let us face it, apart from the vehicle's operation and insurance, our funds are committed to food, school supplies, and dates.
So what do you do if you have a new car you cannot afford?
Where I knew many students who bought a car and then had to sell it, I would not recommend this option. For one, you are just starting out, and your credit score is very fragile. Returning the vehicle or selling the vehicle will have negative effects on your credit. And if you are looking to buy a more affordable vehicle, it may hinder that process.
A more viable solution is to use a title loan service to pay what is owed on the vehicle or to make a payment in an emergency. Most title loan services, such as Austin Title Loans, calculate the car's value against the millage and give a loan accordingly. The benefit of getting such a loan is that you do not have to get a credit check, that the loan does not go against your credit so long as you make the payments on the loan, and the payments are generally lower than your current car and insurance payment. Plus, maintaining your vehicle and keeping your car shows your parents that you are not as irresponsible as they first assessed.
The bottom line
The bottom line to finding a vehicle for a student is to find a car that is affordable, within your price range (just calculate minimum wages by 40 hours and subtract living expenses) and has low maintenance. By being responsible and strategic, you can own your own vehicle and avoid the shame of repossession and bad credit.